Services
Brand identity
Brand strategy
Employer brand
A shifting culture of consumption behaviour means people are demanding seamless brand experiences across all categories. Our research into the legal category, uncovered an industrywide lack of pace in keeping up with these needs. We took this opportunity to carve out a new position for Cavell Leitch based on the brand idea: "seamless, straight-up legal solutions that help people move forward with confidence."
This brand idea formed our brief for the visual idea and marketing.
'Seamless, straight up…': Cavell's brand is clean and simple to match the expectations customers seek from their lawyer. Uncomplicated linework and colour tell this story alongside easy-to-understand language and unfussy typography.
'…move forward…': lines (and shapes) were created for their simplicity and clarity. They are used in their most basic form and grouped together to create a suite of elements that are uniquely Cavell's. Altogether the lines and shapes can express movement forward and upward, leadership, growth, innovation, protection, support and success, giving the brand depth and breadth across executions.
'…with confidence': implied through bold, contrasting colours that balance the familiar and surprising. The logo is also clear, confident and timeless with the arrow device communicating forward movement and the two words presented as one to reflect one unified business (an important internal brand value).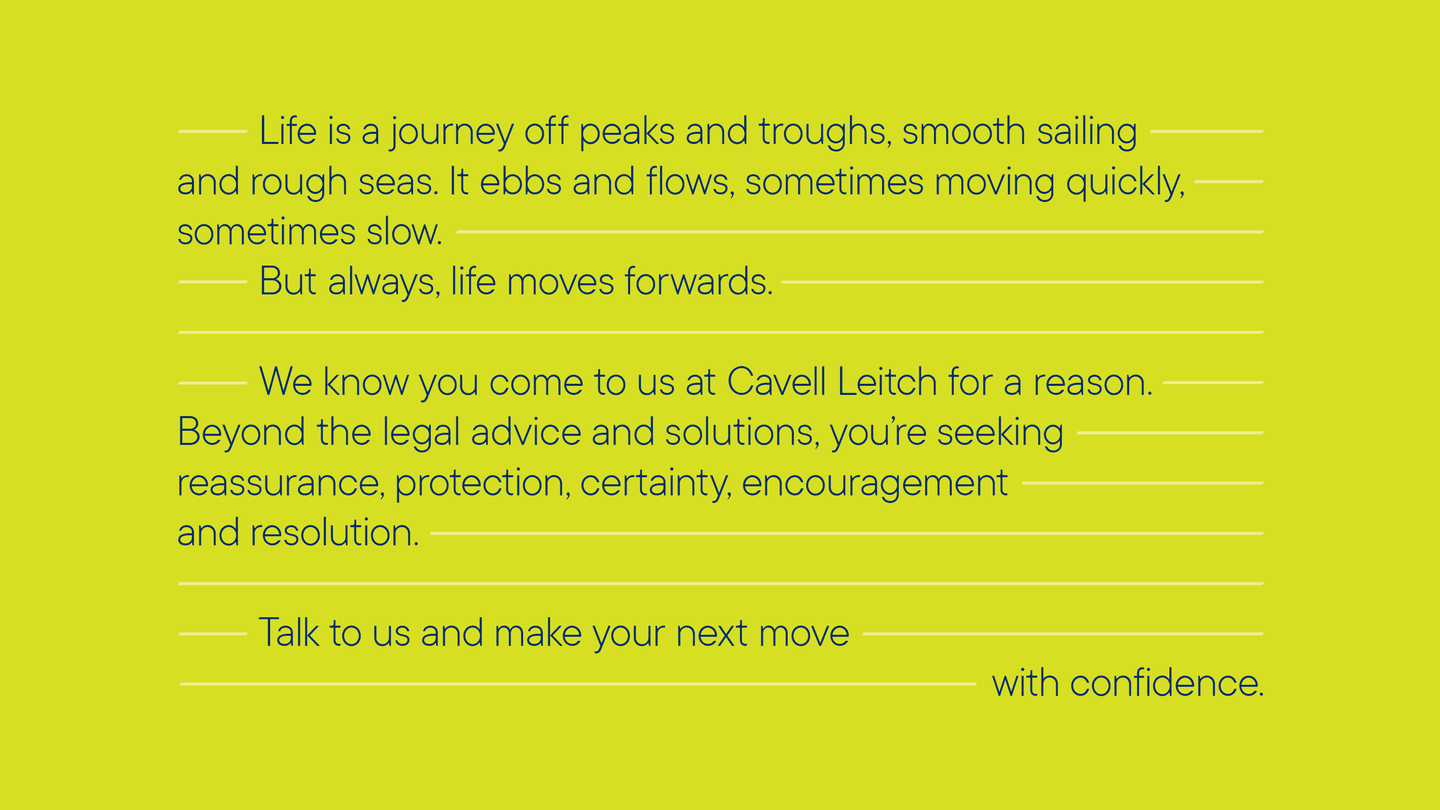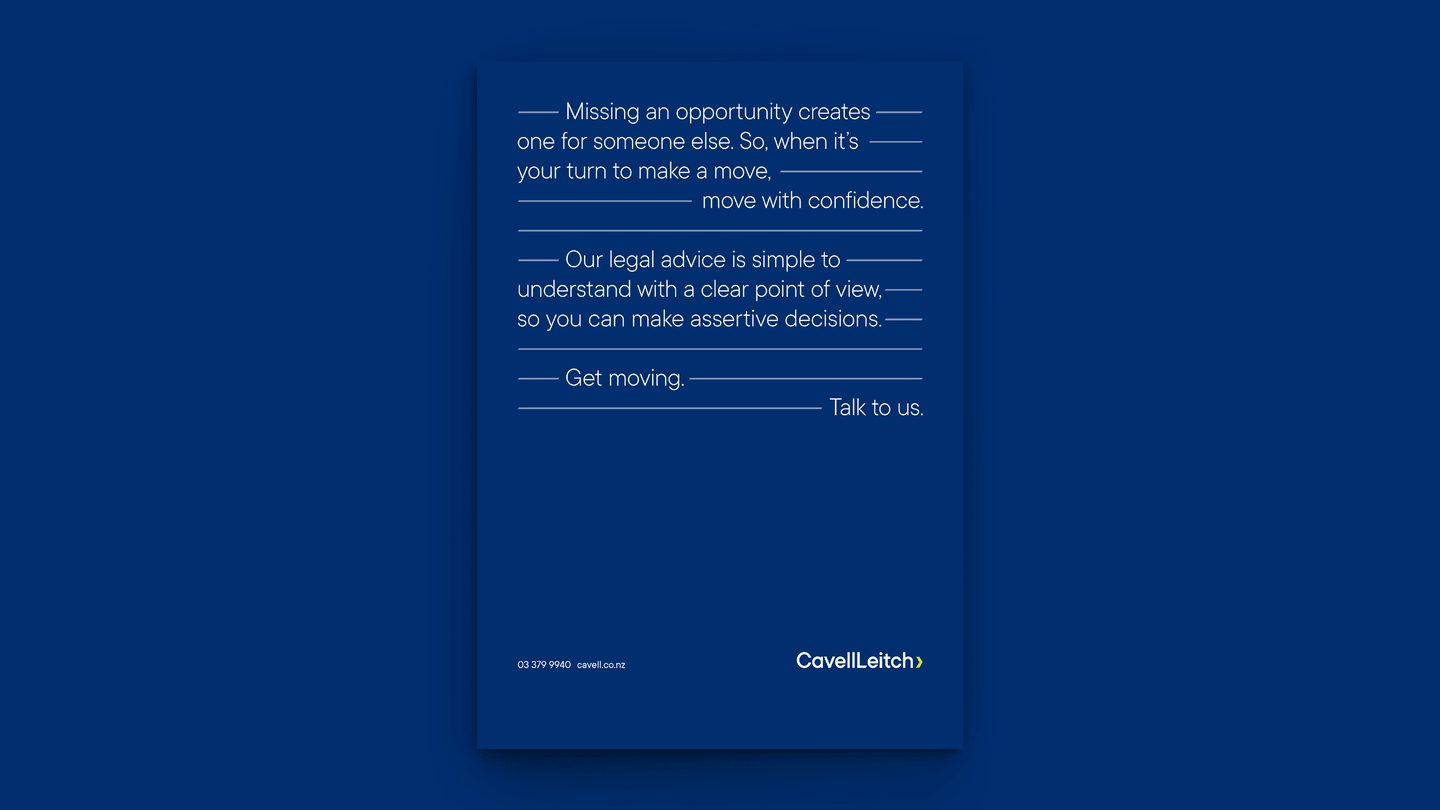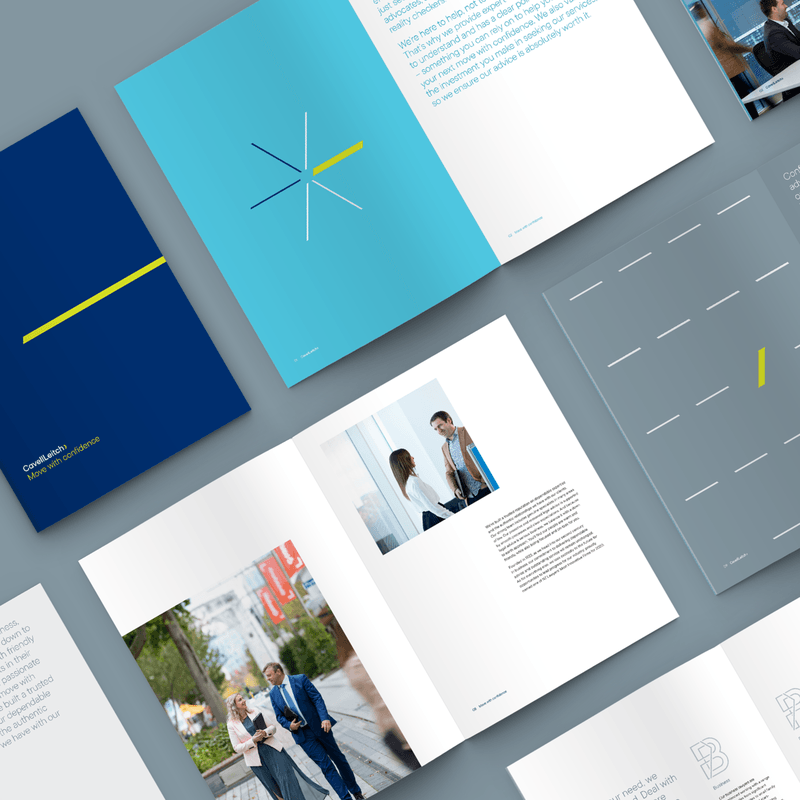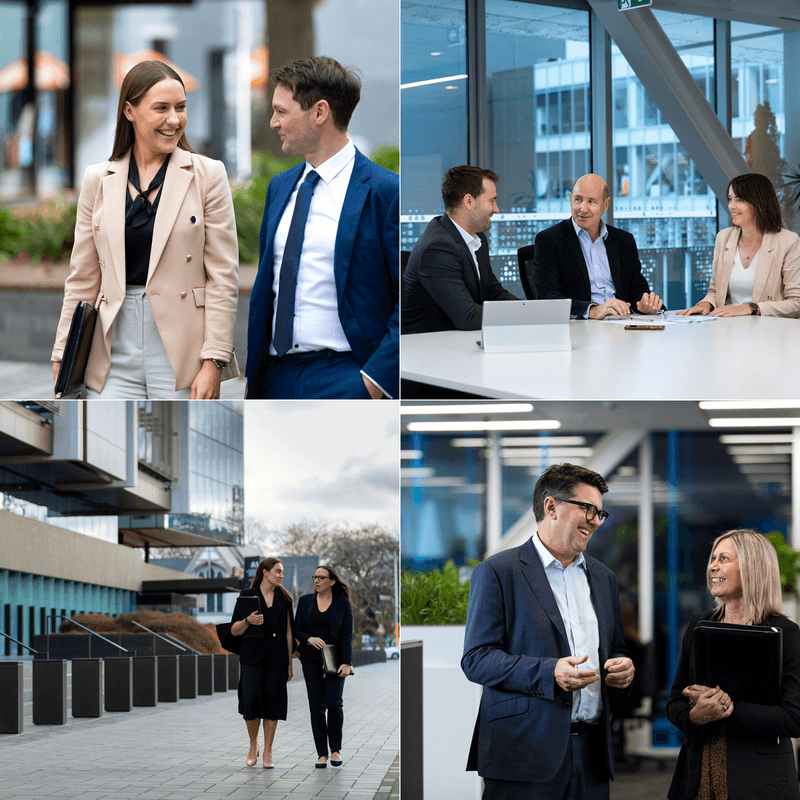 To engage the full Cavell team with the new brand in order to deliver on their promise, the brand was designed to have an internal version that flexes from professional for everyday business to more ramped up 'fun' communications. Together with Cavell Leitch we developed values icons, branded merch and a staff handbook.