MyTax was an online personal tax refund business. Our partnership with them began in 2013 with a shared vision to make MyTax undisputed market leaders in a competitive industry with virtually no differentiation between players.
Our creative strategy positioned MyTax as the industry hero that people turned to every year; we created an engaging brand that called out MyTax's points of difference and left a lasting impression that ensured they were top of mind. For marketing activity, tied together a number of campaigns and channels through the personification of the brand in the form of MyTax Man.
After a couple of years of having steadily grown the customer base and substantially grown brand awareness, we decided to reinvigorate our audiences with bold ideas like skydiving, pyrotechnics and motorbike stunts! These wild adventures of MyTax Man made their way across TV and digital channels to solidify MyTax's position as number one in the market.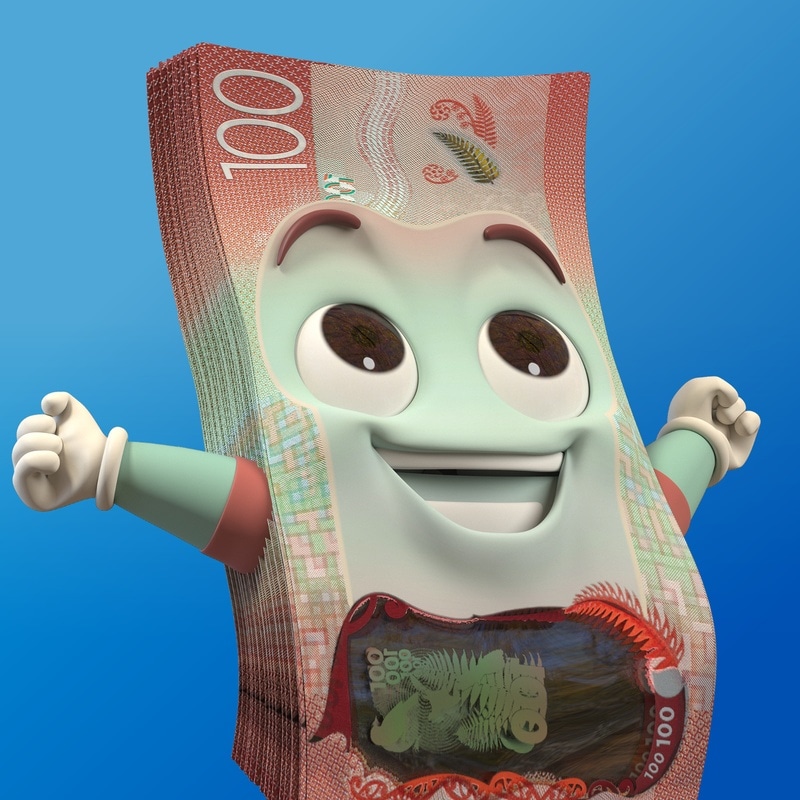 number 1 market leader and New Zealand's largest tax refund company
more submissions from year 1 to year 4
increase in annual amount of refunds returned to Kiwis
growth in customer retention
Unfortunately, a change in legislation meant the nullification of the tax refund industry. So, with one last year to make a splash, we invested in some exquisite animation. Taking the spotlight were the MyTax Monies, humanised money characters who had been introduced in previous years alongside MyTax Man. Talk about cute - they twerk and everything!
Over the five years we led the MyTax brand and marketing strategy the results and growth were phenomenal. They were even recognised through independent research as a clear winner across all of the key points of difference we took to market through their campaigns. This included recognition from Canstar Blue in 2016 winning the industry award for most satisfied customers and also winning every subcategory.